Library Kiosk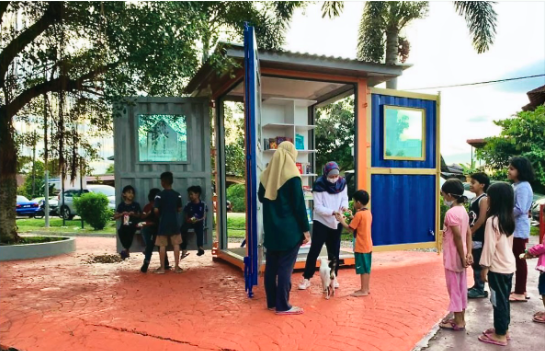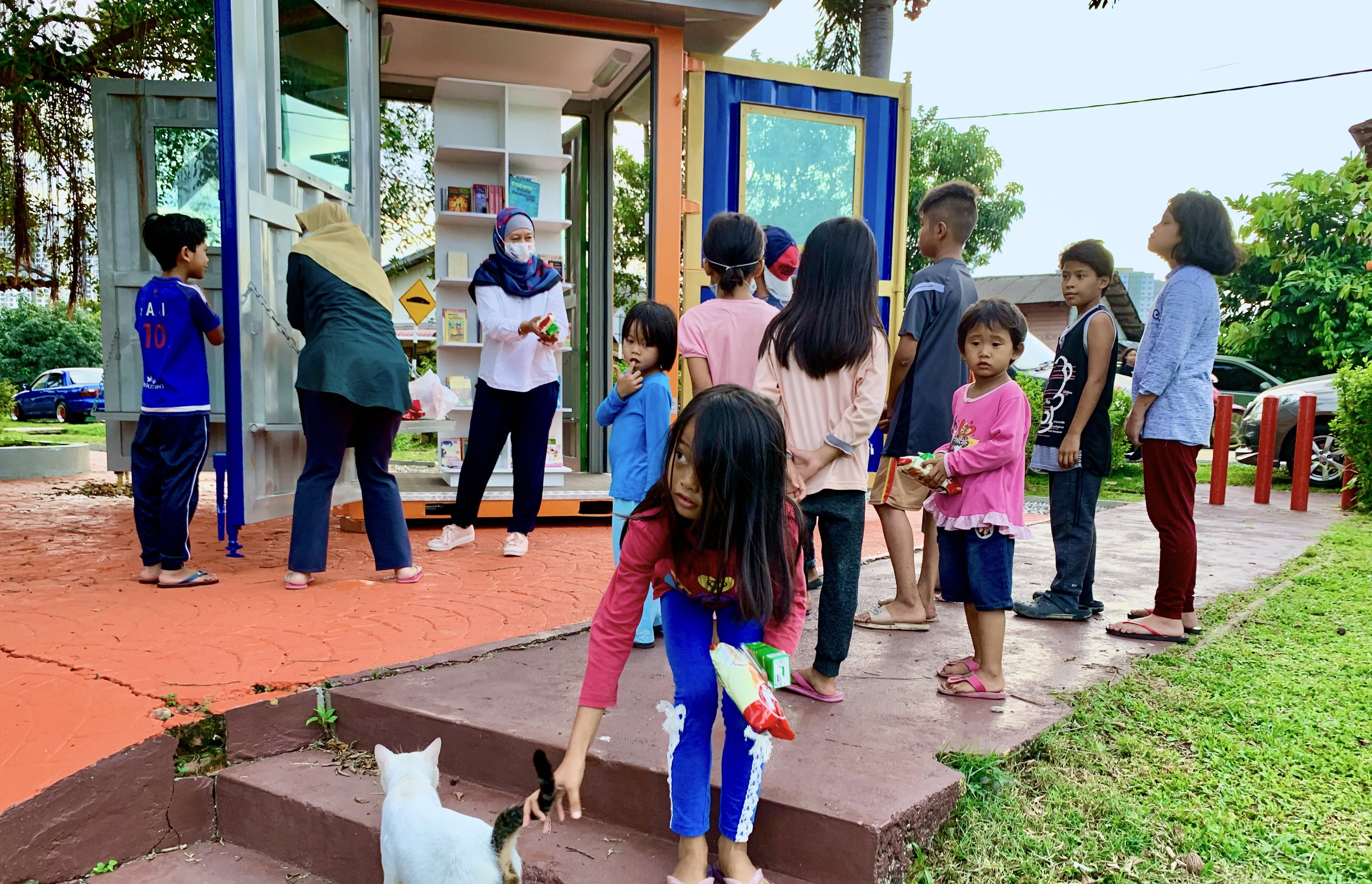 The magic of a library is it opens the doorway to a bigger world
We believe good quality books comes with good access to them. A lack of access to books reduces the opportunities for these local children to gain more knowledge other than what they learn in school or online classes.
Thanks to our generous book donors, Mari Membaca's library kiosk has humble access to a handful of good quality pre-loved books as a source of knowledge and entertainment for the children.
In creating borrowing books a better experience, we also implement a digital library system for, not just the kids, but for anyone who wants to borrow books. Readers can also gain rewards for their borrowing efforts, encouraging them to read more.
We dedicate ourselves to creating a relaxing library environment to compliment the enjoyment of recreational reading for young readers as a part of their leisure time. In making books available to children from low-income families (B40), we are closing that gap of making book access available and curbing illiteracy.
Mari Membaca addresses this problem by bringing the library to the playground. We have placed it at a strategic location, at the community playground in Kampung Dato Sulaiman Menteri. By making books available through this library kiosk, it encourages the children to appreciate reading outside the four walls—or due to pandemic, screen—of the classroom. We make book access much closer to home.
How is it made? The little library was created from a repurposed shipping container equipped with bookshelves and seats. It also has built-in tempered glasses recycled from ships, protecting the books from dust, rain and fallen leaves.
Currently, we have only one library kiosk available at the KDSM playground. Our volunteers are available to assist in opening the library if you wish to visit.
OPENING HOURS: Every Saturday, 4:30pm - 6:30pm.
When in doubt, go to the library.
– J.K Rowling