Reading Programme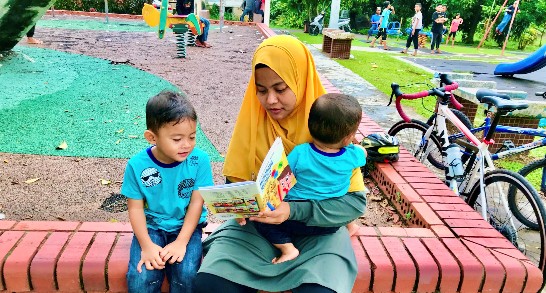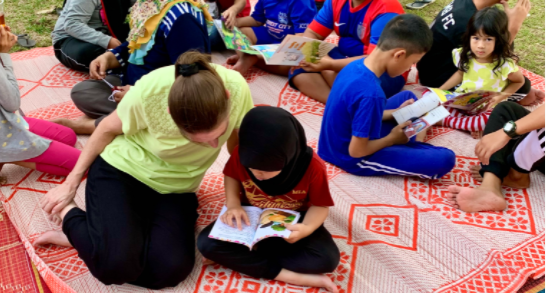 Reading is key to a better future.
Reading is a gateway skill for a child to succeed. Motivating them to love reading is an ongoing effort that takes time and patience. You're here reading this page proves that reading is a necessity to understand and learn more about the things around us. To ensure the possibilities of reading supports the children to succeed in their journey through life, we believe our involvement is essential for children to cultivate reading as a lifelong habit at an early age.
Adults are key players. When you consistently read in front of the children, you imply to them that reading is a part of your daily routine, much like the habit of brushing your teeth. Children follow what you do and showing them you are picking up a book to read when you can.
Our reading sessions allow mental stimulations from what they have read, and we are there to witness them in their journey of developing opinions or even discuss what they have discovered with us. Thus, this gives an open door to bond with and understand them better—all through reading.
Eventually, they will grow up enhancing their reading skills to comprehend even complicated sentences then confidently secure their calling by themselves. There is nothing better than seeing children loving to read and learn.
The reading programme occurs every Saturday, starting from 4:30pm – 6:30pm.
The more that you read, the more things you will know. The more you learn, the more places you'll go.

- Dr. Seuss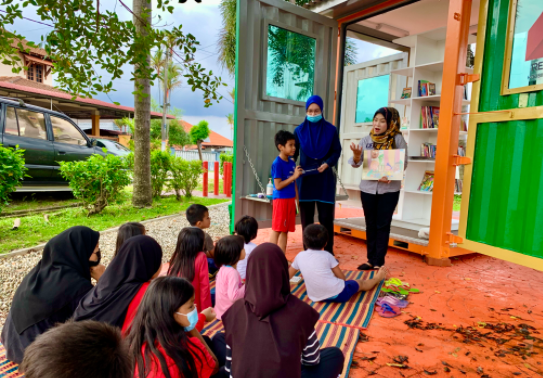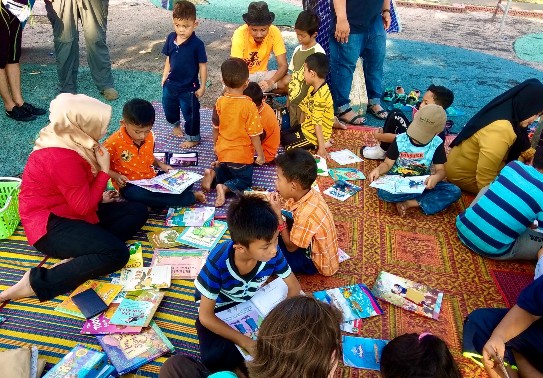 Storytelling brings people together.
It's a way of sharing knowledge, language, emotions and ideas with children. A child can experience wonders through the art of storytelling. Reading aloud gives the children a real understanding of how reading is done, to deeply understand, to think, to learn and discuss big ideas about the world.
When you do storytelling to the children, it opens a pathway to engage with their imagination and keeping their brains active. Simultaneously, when we carry on this activity, it can create a long-lasting impact on their concentration, listening skills, verbal proficiency and more.
We even prepare quizzes which represents a fun tool to engage children in willingness to learn. Consequently, you will see them gaining confidence to engage and participate in the activity. We will also reward them for doing a good job.
We are all storytellers. We all live in a network of stories. There isn't a stronger connection between people than storytelling.

- Jimmy Neil Smith.