About Mari Membaca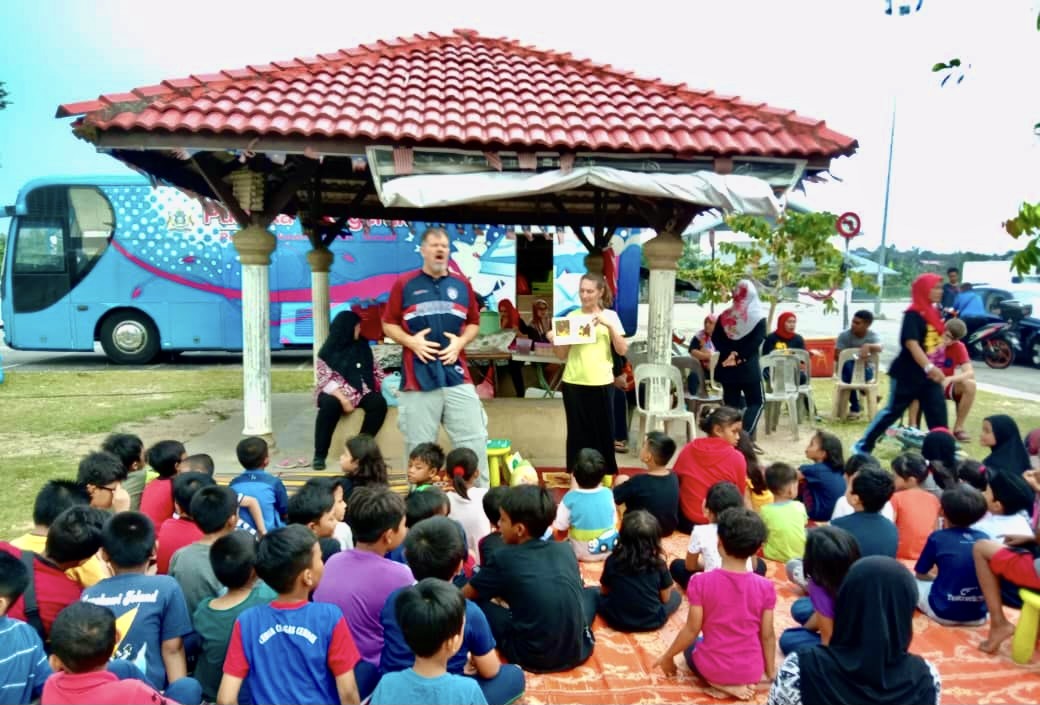 "Mari Membaca", Malay for "Let's Read", aims to bring books to underprivileged children in kampung and low-income housing areas with the goal to help the children develop a love of reading.
The initiative began with a library kiosk at the playground in Kampung Dato Sulaiman Menteri (KDSM), Johor Bahru. The kiosk is stocked with books for the local children can borrow, along with a weekly reading programs.
In collaboration with Johor Bahru City Council, Rotary Club of Johor Bahru Sentral, and Happy-Riders Connect, a library kiosk called "Kios Bacaan Komuniti KDSM" was launched on November 28, 2020. We hope to set-up more library kiosks in underprivileged neighborhoods in the future.
With communities working together, we aim to nurture a generation of book lovers and build a well-read society that continues to promote reading, creating a knowledgeable society.
What We Do
Library Kiosk
We're bringing the library to the playground, opening doors to knowledge, creativity, imagination and success. This little library is filled with pre-loved books gifted from donors for the young readers to borrow and read to their hearts' content. We have developed our own library management system that allows the young readers to return and borrow books hassle-free.

Mission
We want to promote the love for reading among the local community children (from underprivileged backgrounds). We do this by bringing libraries to their playgrounds and hosting weekly reading programs and activities.

Vision
We envision a better literacy among the local community children that will open up more opportunities for a brighter future through developing a regular reading habit with them.

History
Our first community outreach program started in May 2018 for a group of children bicycle riders who had been attending the Safe Riding Programme, organised by the cycling club, Happy-Riders Connect at the same playground at KDSM. The Safe Riding Programme taught the young riders safe riding practices to and from school. Riders who comply with road and riding rules earned rewards, as an incentive towards 100% compliance. With that successfully setup, the SMART Rider Reading Programme began to introduce reading as an alternative activity for the young riders to deter them from riding unsafe "mosquito bikes" (modified bicycles without brakes) on the roads. Thus, the program Mari Membaca was born.

Volunteer
You can play a part in inspiring children to read. Your gift of time and participation can create a better pathway for children in their literacy development.

Donate a Book
Play a part in bringing the joy of reading to the local community children (B40) who might otherwise have no access to books.

Library Opening Hours
Every Saturday, 4:30pm - 6:30pm, at the playground of Kampung Dato Sulaiman Menteri.
Be a volunteer!
Inspire a child to read and you can make a difference in a child's future opportunities.
Gallery
Change starts from the local community. We can drive the change we wish to see through the simple initiative of raising the awareness and love of reading among kids. This initiative can help spark positive change in the children and their community's future.
All
Storytelling
Reading Session
Fun Games